AJAX-ZOOM - Blog
2018-07-09
In other sections of ajax-zoom.com you can find a lot of information on AJAX-ZOOM and how to integrate / install this software. In our new blog section, individual topics will be treated, which do not fit in the scope of the documentation or for which a new AJAX ZOOM example is not necessary.
Amazing multi-resolution 360° anaglyph (stereoscopic) object photography example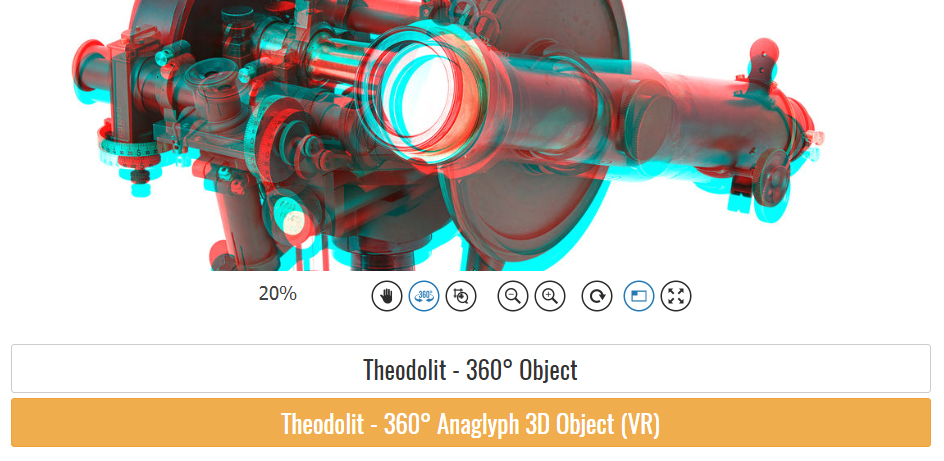 Posted on 2018-07-11
Whether VR glasses or anaglyph glasses. The principle behind is the same and is not new. Two images of the same object are taken from a slightly different angle and constitute the basis for a three dimensional view effect. The goal is to imitate the distance between human eyes. While viewing, these two images have to be displayed separately for each eye either side-by-side in a box or combined together into one image with color separation. The spatial representation is then "summed up" in the brain. The combining method with color separation requires only cheap glasses with color filters in them. In this experiment, 72 double images of an object were taken from around the object in equal steps. In the article the result is presented in the AJAX-ZOOM 360-degree player.
Visualization and explanation of the new AJAX-ZOOM «simpleMode» option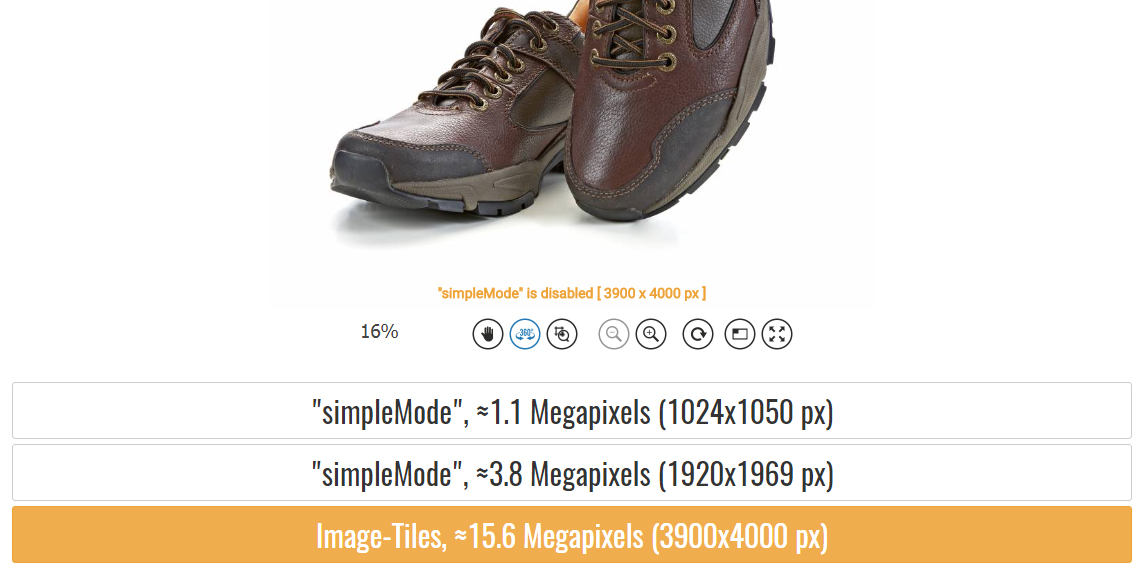 Posted on 2018-07-09
AJAX-ZOOM was initially developed as multi-resolution image player with image tiles technology. However, in the past, it had some drawbacks regarding the overall handling compared to simple image players. Now, when all these disadvantages are resolved long time ago, AJAX-ZOOM undeniably evolved to one of the best 360 image players on the market. With the new "simpleMode" option, you can now use AJAX-ZOOM also without image tiles technology for low-resolution images having the advantage of almost all other AJAX-ZOOM decent features like hotspots, "360 product tours", API functions and endless options to adjust the look and feeling.
Comments (0)
Leave a Comment